America's Journey For Justice
Maggie Linton traveled to Selma Alabama to interview the Foot soldiers who participated in the historic Voting Rights Marches from Selma to Montgomery. She also coveres the NAACP's America's Journey for Justice Opening Ceremony where they began their walk from Selma to Washington D.C. Below are extended interviews, videos and images.
NAACP

Cornell William Brooks

President of NAACP

Edmund Pettus Bridge

Edmund Pettus

Marching

Headed to DC

In Memory of the Fallen

Black Lives Matter
WINNER OF THE 2016 NABJ DOCUMENTARY FOR RADIO AWARD!
Text "JusticeSummer" to 62227 to receive mobile alerts.
Foot Soldiers
Maggie Linton joins Annie Pearl Avery, Living Legend and Foot Soldier as she gives insight on where it all began. Why it is important to vote, and her struggle with understanding the concept of non-violence.
Miss Annie Pearl Avery gives insight to a hideen gem in Selma Alabama. The Ancient Africa Enslavement and Civil War museum.
Ancient Africa Enslavement and Civil War Museum
-
Tour
00:00
/
00:00
Annie Pearl Avery
-
How it All Began
00:00
/
00:00
Maggie Linton speaks with Lynda Blackman Lowery, the youngest person to do the WHOLE march from Selma to Montgomery. She speaks about the importance of voting, and not understanding why people wouldnt vote. She also shares her experience with showing the President and first lady her scars from Bloody Sunday.
Lynda Blackman Lowery
-
Why we Vote
00:00
/
00:00
Lawrence Huggins joins Maggie Linton to share what it was like to march as a teacher. He shares how even some teachers weren't registered to vote although this is what they were teaching in schools. It was important to join the movement with them.
Lawrence Huggins
-
Teachers who March
00:00
/
00:00
The Movement
Loyd Howard shares where the movement began in Marion Alabama. He is the associate barber to the husband of Raymond Parks. He shares how he was involved with the bus boycotts.
Loyd Howard
-
Where it All Began
00:00
/
00:00
Opening Ceremony
Maggie Linton is joined with Lawrence Woofard President of the Selma NAACP. He discusses the importance of the NAACP and why we need to march.
Lawrence Woodard
-
The Purpose of the Movement
00:00
/
00:00
Bernard Simelton President for the Alabama board of the NAACP speaks with Maggie on what the Journey For Justice is all about and how you can get involved.
Bernard Simelton
-
Why We March
00:00
/
00:00
Tuskegee Mayor Johnny Ford and NAACP President of Tuskegee Barbara Howard discuss the importance of African American's in political positions thanks to our voting rights.
Sam Walker gives a tour of the National Footsoldiers Museum located in Selma Alabama. They have foot prints on the walls, that are of those people who marched on Bloody Sunday. At 11 years old he too was a foot soldier, and explains what the repercussions should be for those who don't vote.
Sam Walker
-
National Foot Soldiers Museum
00:00
/
00:00
Quick clip from the Ancient Africa Enslavement and Civil War Museum
Rosa Parks Museum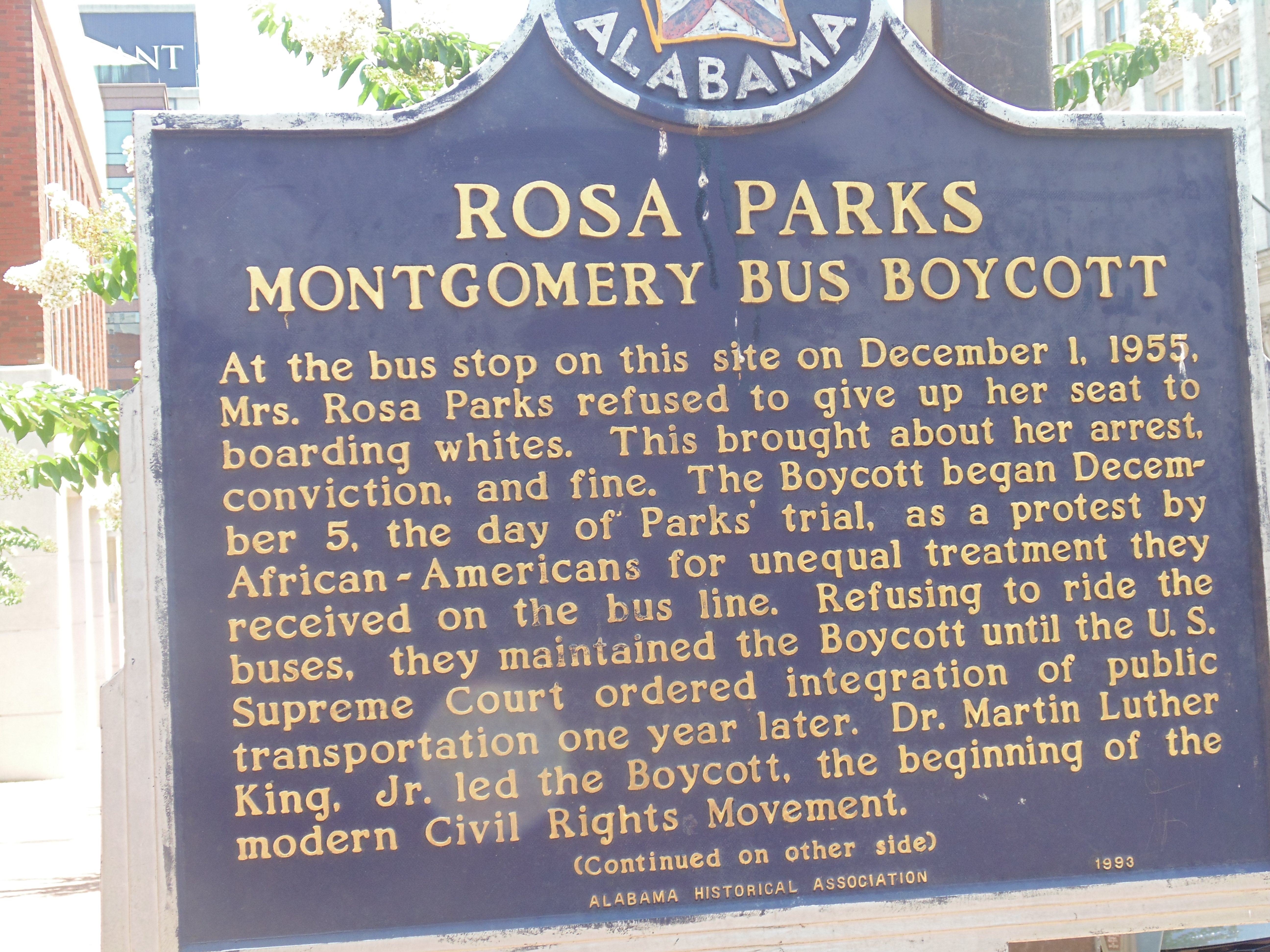 Where it all began
Rosa Parks Murals
Rosa Parks Murals
Rosa Parks Murals
Rosa Parks Murals
Rosa Parks Murals
Rosa Parks
Maggie and Rosa
Rosa and Adell
Rosa Parks quilt
Footd soldiers plaque
Rosa Parks Painting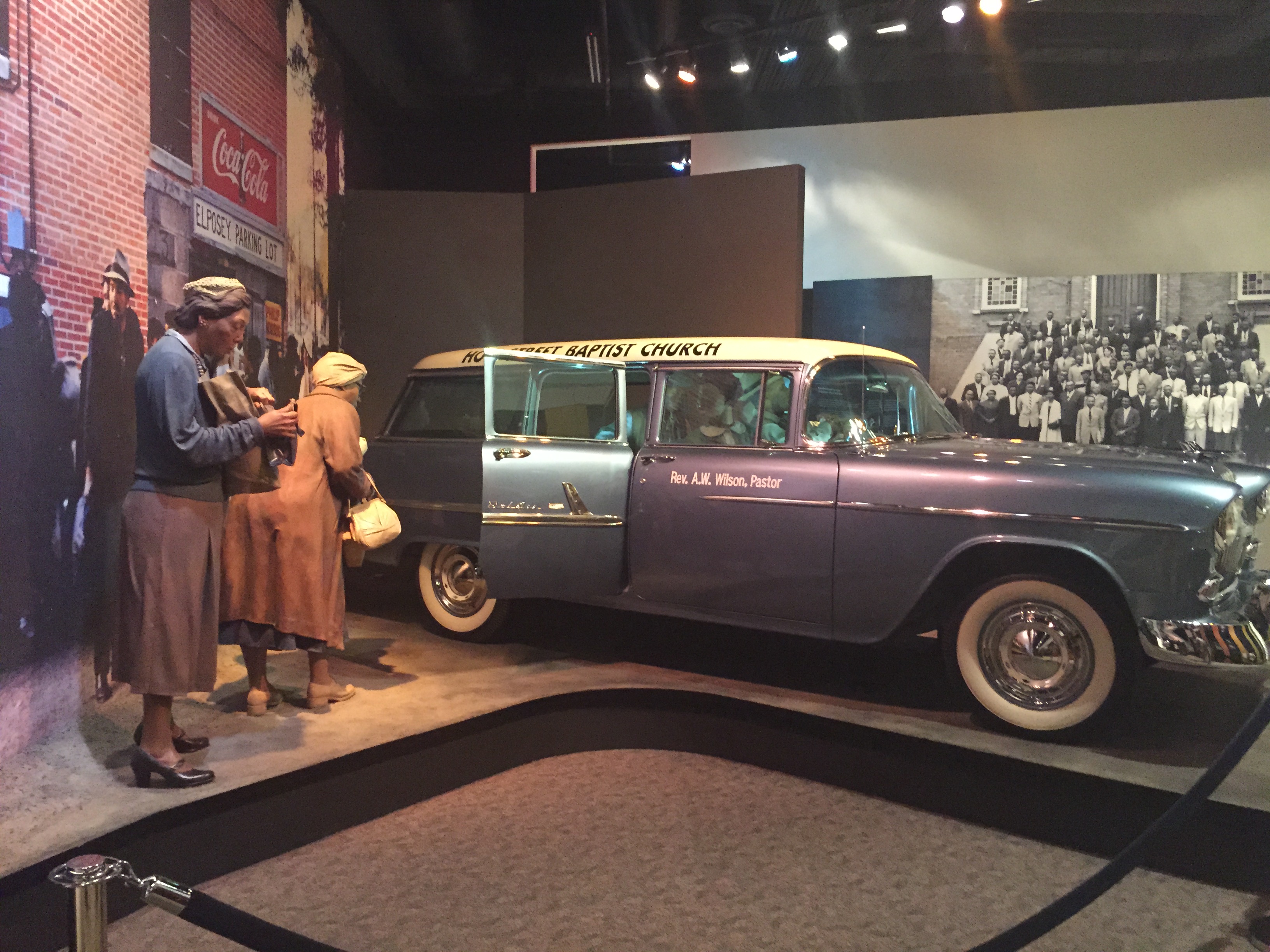 Team Maggie Linton
Loyd Howards Salon
Loyd Howards Salon
Photos from the Rosa Parks Museum at Troy University. Build on the very spot where Rosa Parks refused to give up her seat.
Maggie Linton speaks with Ana Garcia Ashley President of the Gameliel Network. She speaks on ending structural racism.
Ana Garcia Ashley
-
Gameliel Network
00:00
/
00:00
Hanks Sanders Alabama State Senator- Marching is uniting, and honoring our ancestors
Claud Cummings- Communications Workers of America- Wearing red to honor the bloodshed and to ensure the blood shed is not in vein.
Hank Sanders and Claud Cummings
-
00:00
/
00:00
Dr. E Fay Wiliams
-
The Importance of Women Involvement
00:00
/
00:00
Mayor Johnny Ford and Barbara Howard
-
00:00
/
00:00
Cornell William Brooks President of the National NAACP gets the crowd fired up!! Asking the question if we can GO THE DISTANCE!
Cornell William Brooks
-
Go the Distance
00:00
/
00:00